MobileStore
A WPtouch Pro theme tailored for WooCommerce.
MobileStore is the most advanced mobile theme for WooCommerce, ever. Designed for mobile, with no compromises. Off-canvas menu and cart support, coupled with multi-touch product pages and one-page checkout— easily make MobileStore the best way to sell via mobile online.
With a focus on speed and conversion, MobileStore is designed for you to maximize your mobile sales and offer visitors a happy browsing experience.
Made for Mobile & WooCommerce
MobileStore was designed for mobile, making no sacrifice in delivering high-quality mobile shopping.
Built just for WooCommerce, MobileStore seamlessly integrates with the most popular eCommerce platform for WordPress.
Grid / List Layout

Using isotope, MobileStore neatly fits your products into grid or list views.

Filter & Sort

Customers can easily filter product listings with a few taps, or sort products by preference.

View More Products

MobileStore remembers and intelligently restores where you are in product listings.
Everywhere Menu & Mini-Cart
The left menu is accessible from any page and contains product categories, recently viewed items, and site navigation.
The mini-cart is also present everywhere, showing customers what they've added and making it easy to proceed to checkout.
Off-Canvas Magic

We've specially designed an off-canvas menu system that adds polish and delight for mobile visitors.

Recently Viewed

The menu shows a list of recently viewed items for customers so they can quickly return to an item of interest.

Path to Purchase

MobileStore makes it easy for customers to move through the cart and checkout areas of your store, increasing conversions and satisfaction.
Multi-Touch Product Pages
Customers can examine and explore product photos easily and intuitively.
Thumbnails allow customers to switch gallery images, while high-res images are swapped in automatically.
Ratings & Reviews

Ratings and reviews for products are supported out-of-the-box, no configuration needed.

Product Info

Product descriptions, variations, and custom attributes are all displayed automatically and organized intelligently according to your setup.

Related Products

If related products/cross-sells are enabled, MobileStore will display them on product pages automatically.
Simple & Clear Checkout Flow
Intelligent checkout form elements reveal labels and are typographically clear throughout the flow.
Our checkout process uses contextual keyboard switching to help users fill out forms that require numbers vs. letters.
Clean, Easy Flow

MobileStore's elegant checkout flow moves customers through the purchase process quickly and easily.

Login / Coupon

Inline login and easy coupon application streamline the process of checkout and keep customers going.

Payment Gateways

MobileStore offers your payment methods in an intuitive, clear accordion payment method picker.
...and More!
Cart + Theme Switching

A customer can change between your desktop and WPtouch theme, without interrupting thier purchase.

Payment Gateways

We support a wide variety of payment gateway providers & plugins out of the box, including Amazon Payments and Stripe.

Super Speedy

Enhance MobileStore with WPtouch features like our Infinity Cache extension to make your mobile website even faster.

Woo Settings

MobileStore automatically inherits and respects your WooCommerce settings and configuration. No need to setup twice.

Flexible Branding

Add your logo, brand colors and other preferences to customize MobileStore as you like.

Web-App Mode

Offer an app, without the App Store. MobileStore can be saved to homescreen on iOS devices like an app.

Woo 2.2 or Higher

MobileStore officially supports WooCommerce version 2.3 or higher, and WordPress 4.0 or higher.

Extra Compatible

MobileStore works on all major platforms and works with older devices like the iPhone 4 and Nexus S, too.
Edit Live.
WPtouch Pro 4 themes support visual, real-time editing in the WordPress Customizer.
Live Preview

Tinker, adjust and preview your changes in real-time.

Discover Control

Well-organized settings allow you to discover all of your theme's capabilities easily.

Device & Orientation

Easily switch between portrait and landscape views, and in tablet-supporting themes, see how themes responsively adapt.

Extensions

Extensions like Advanced Type and Related Posts add Customizer settings enhancing your control.
WPtouch Theme Features
All themes include deep WordPress integration, and support for all WPtouch extensions.
WordPress Features
Product Features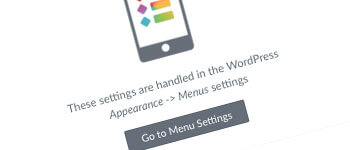 Custom Menus
WPtouch supports using custom WordPress menus, and adds the ability to associate icons with menu items.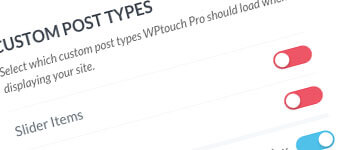 Custom Post Types
You can activate custom posts types to be shown within WPtouch.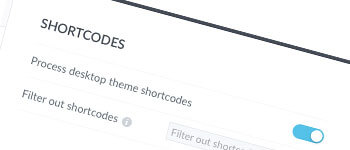 Shortcodes
WPtouch can attempt to locate shortcodes used in your desktop theme and display them.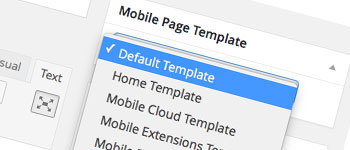 Mobile Templates
Want to use a special template for a page in WordPress? Just like desktop themes, you can apply a mobile template.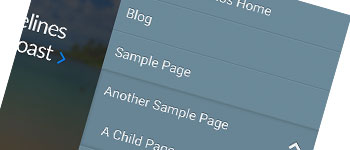 Posts & Pages
WPtouch displays posts and page content automatically with zero configuration.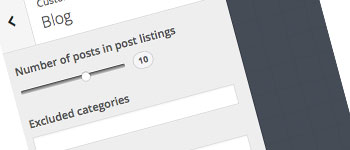 Taxonomy
Categories, tags, custom taxonomy— WPtouch themes can display it all.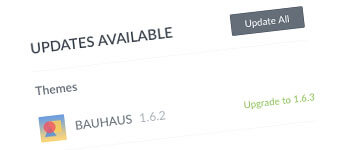 Updates
Enjoy regular product, theme and extension updates within WordPress, and the plugin itself.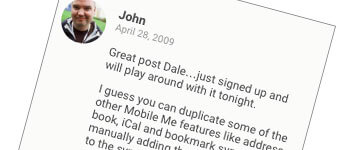 Comments
Most themes support all native discussion features.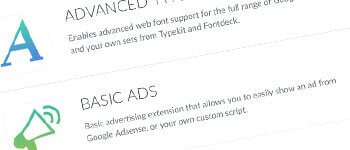 WPtouch Extensions
Get more out of themes by adding extensions to your license. Extensions enhance themes in specific ways.
Child Themes
Want to customize a theme? Easily create a child theme and start modifying style & template code.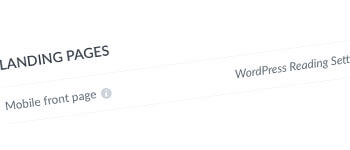 Redirects
WPtouch can redirect users to a difference front page and posts page if you wish.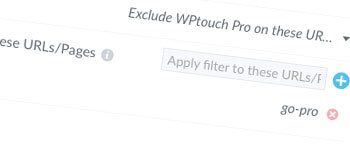 Include / Exclude
Choose to include or exclude WPtouch from showing on URLs on your website.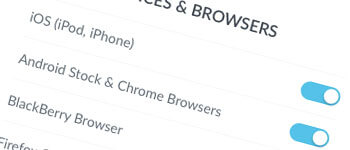 Browsers & Devices Control
Enable or disable mobile browsers and devices by type easily.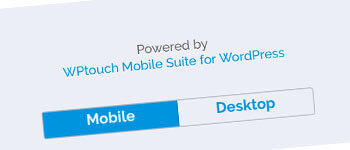 Theme Switching
All themes offer the ability for visitors to switch between your mobile and desktop theme.
Disable Other Plugins
Speed up load times by unloading non-essential 3rd party plugins on mobile.
Video & Image Handling
WPtouch automatically handles the mobile-sized display of video and photos on your website.